Protests in Jamia Millia Islamia turned ugly on October 22 when students were attacked by goons allegedly hired by the college administration. Many students, including women, alleged harassment at the hands of these hired goons.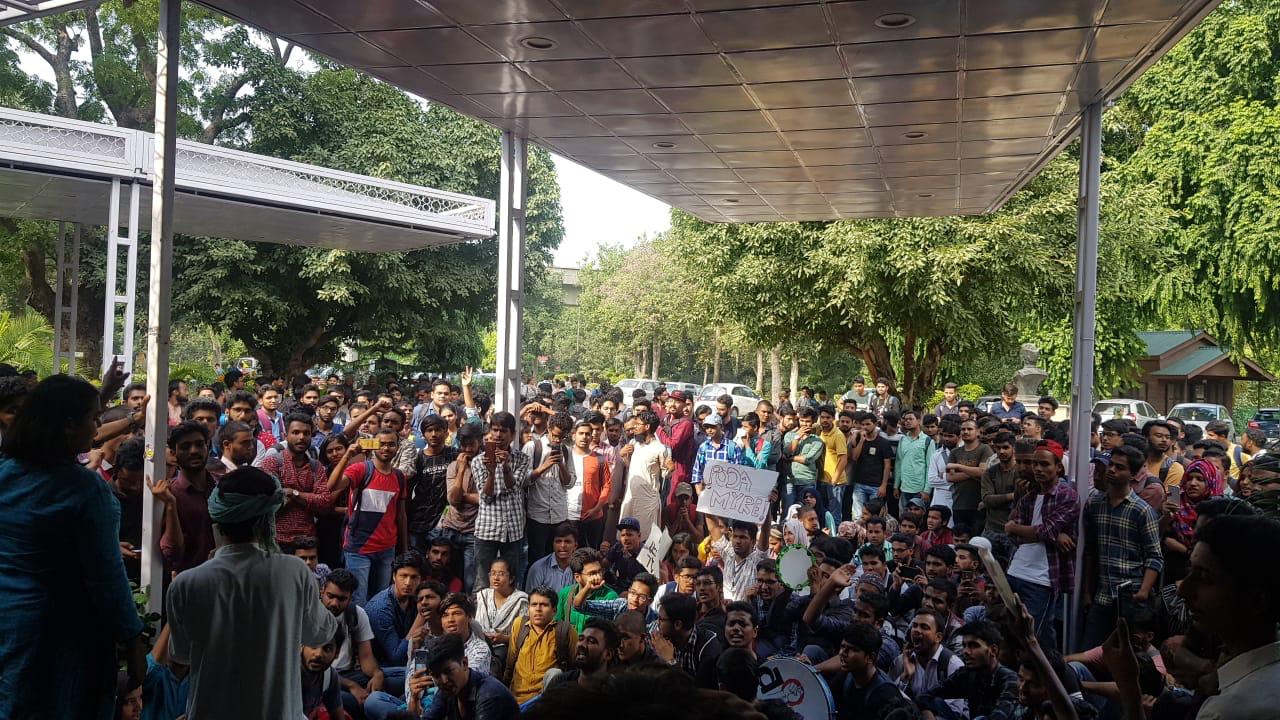 According to the latest reports, one student–Shah Alam–was admitted to the emergency ward of Holy Family Hospital while five students were taken to the local medical centre for treatment.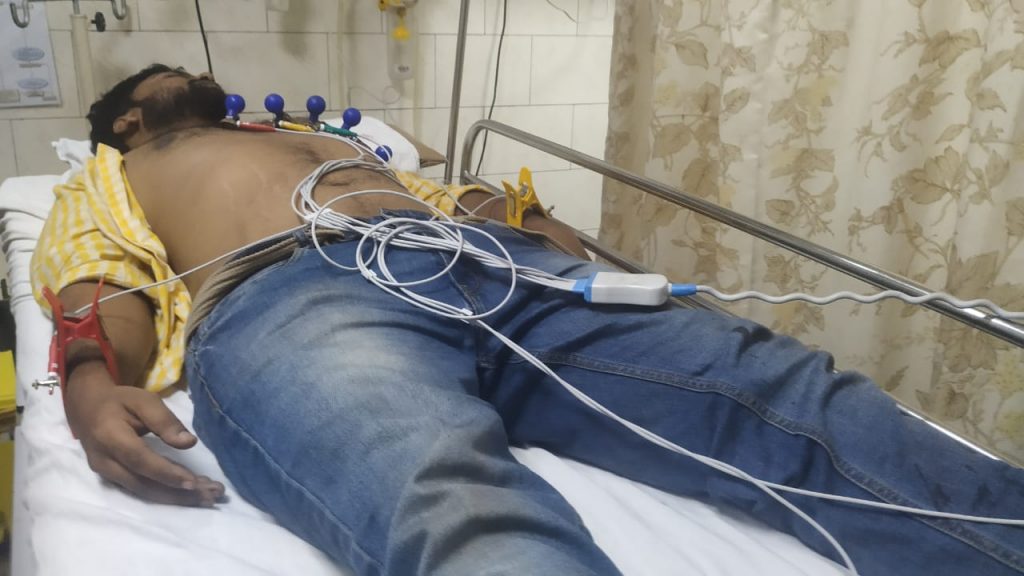 Shah Alam admitted at Holy Family Hosptial. Photo courtesy: Jamia World
According to students, the goons who attacked them were hired by the college authorities and the local security staff acted as mere spectators. "When we asked the security people as to why they were not helping us, they said they cannot do anything," said a student. "The goons were carrying wooden sticks and branches broken from nearby trees and beating everyone in sight including women," said another student.
The Jamia administration, meanwhile, denied any wrongdoing and instead blamed the protesting students for the unrest. Ahmad Azeem, PRO-cum-Media Coordinator, Jamia Millia Islamia said allegations that the students were attacked by hired goons were a "totally false allegation." He blamed student groups for fermenting trouble on the campus and said that the security guards were trying to stop the students.
"Today a group of students backed by some student organisations gheraoed the Vice-Chancellor office, laid siege to the office complex and physically blocked all the gates of exit. A group of senior teachers and officials of the university met the agitating students and listened (to) their concerns patiently and requested them to lift their siege on the administrative complex. Teachers also assured them that their demands given in the memorandum will be discussed at the highest level but they refused. Teachers also requested the students to send some of their representatives for (a) talk but they refused," said Azeem in a WhatsApp response to this correspondent.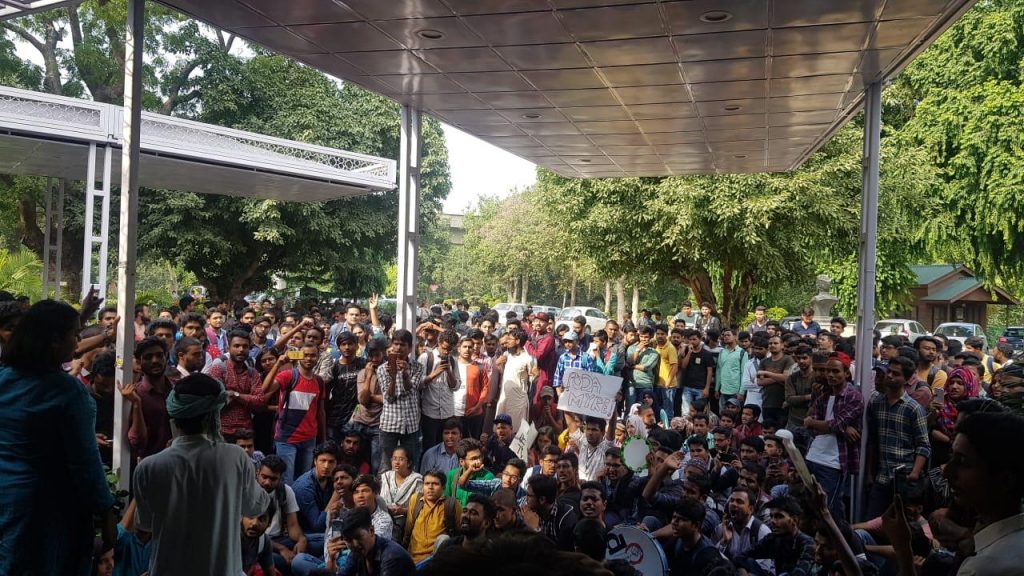 Students protesting against Jamia administration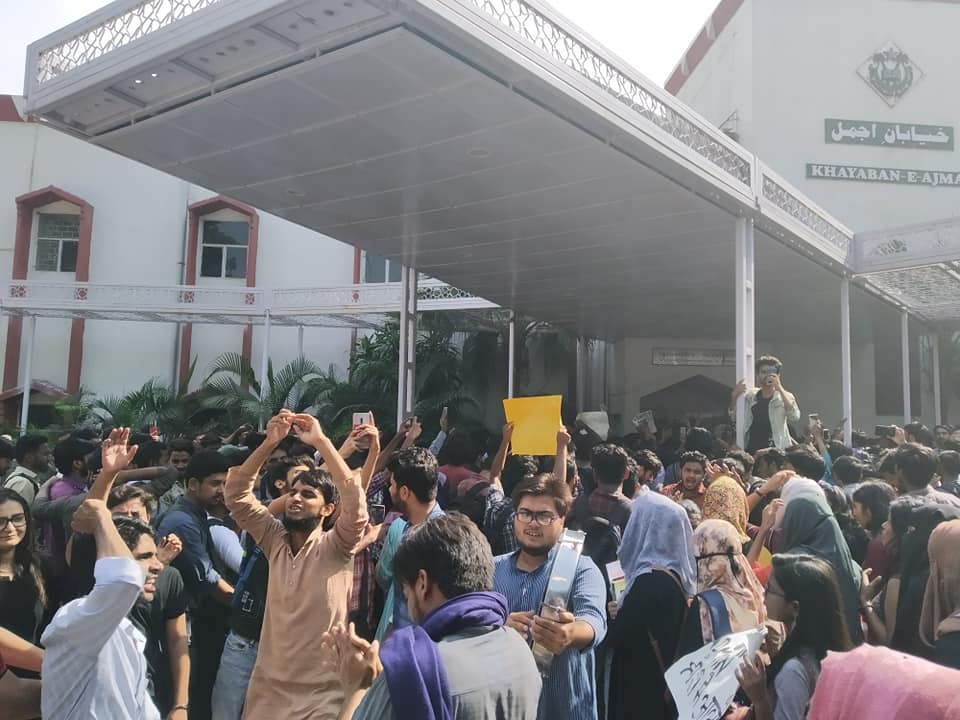 Protests in Jamia began when five students were issued a show-cause notice for protesting against the visit of delegates from Isreal during an event. Jamia students organised a symbolic protest against the same and showed their solidarity with the struggle of the Palestinians.
After the protests, two students were beaten up by the guards, who when confronted, manhandled the students. confronted the staff. Five students were issued a show-cause notice by the administration, following which protests have been brewing in the campus for over a week.
Courtesy: Two Circle