"We note with deep concern that financial support to even premier institutions like IITs, NITs, and IISERs has been slashed. "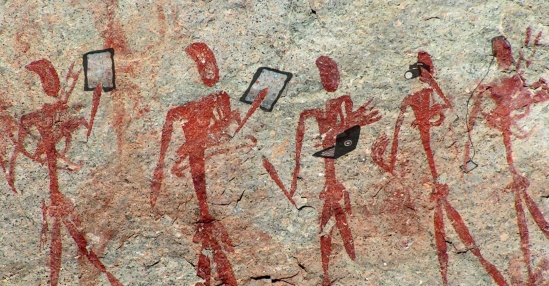 Image Source: The Royal Conservatory 
In 2015, writers, scientists, artists and academics came together to speak up against the unmaking of India. Part of this unmaking, which continues to this day, is the steady erosion of a scientific outlook in the country.

Superstition and fraudulent claims are parading as science. The spirit of enquiry, speculation, debate, and questioning based on an actual examination of the world, are attacked. Both education and research, essential in the quest for knowledge, are under threat by the self appointed experts in the thought police, or by the withdrawal of state funding and support.The rational quest for knowledge, and the questioning, debate and dissent involved: this is what brings the cultural fraternity and the scientific community together, as indeed it does all our citizens.

This is why we writers endorse the call for a March for Science on August 9, 2017 in several Indian cities. We call on all writers and members of the cultural fraternity to join in this march that will insist on a rational, scientific outlook in our classrooms, in our public discourse, and in our daily lives.
The
call
from a broad group of scientists and academics says:
"… Science in India is facing the danger of being eclipsed by a rising wave of unscientific beliefs and religious bigotry, and scientific research is suffering serious setback due to dwindling governmental support.
We note with deep concern that financial support to even premier institutions like IITs, NITs, and IISERs has been slashed. Universities are facing shortage of funds to adequately support scientific research. Research funding agencies like DST, DBT and CSIR are reportedly impacted by reduced governmental support. Scientists in government laboratories are being asked to generate a part of their salary by selling their inventions and from other sources.
While we can justly be inspired by the great achievements in science and technology in ancient India, we see that non-scientific ideas lacking in evidence are being propagated as science by persons in high positions, fuelling a confrontational chauvinism in lieu of true patriotism that we cherish. Promoting scientific bent of mind can certainly help improve the social health of our country where incidents of witch hunting, honour killing and mob lynching are reported regularly.
We feel that the situation demands the members of scientific community to stand in defence of science and scientific attitude in an open and visible manner as done by scientists and science enthusiasts worldwide. We appeal to scientists, researchers, teachers, students, as well as all concerned citizens to organize 'India March for Science' events throughout the country, particularly in the state capitals, on 9th August 2017, with the following demands:
1.    Allocate at least 3% of GDP to scientific and technological research and 10% towards education
2.    Stop propagation of unscientific, obscurantist ideas and religious intolerance, and develop scientific temper, human values and spirit of inquiry in conformance with Article 51A of the Constitution.
3.    Ensure that the education system imparts only ideas that are supported by scientific evidence.
4.    Enact policies based on evidence-based science.
We support the scientists in their call for a March for Science on August 9th. We call on all writers and members of the cultural fraternity to join in this march that will insist on a rational, scientific outlook in our classrooms, in our public discourse, and in our daily lives.Nayantara Sahgal
K. Satchidanandan
Ganesh Devy
Keki Daruwalla
Githa Hariharan
Samik Bandyopadhyay
Shanta Gokhale
Adil Jussawalla
Shashi Deshpande
Bama
Sarah Joseph
Paul Zacharia
N.S. Madhavan
Jerry Pinto
Ranjit Hoskote
Atamjit Singh
Chaman Lal
Geetanjali Shree
Courtesy: Indian Cultural Forum