Maharashtra :
At a public function in Amravati, Vanchit Bahujan Agadi Chief Prakash Ambedkar has announced to field 25 Muslim candidates for the upcoming state assembly polls.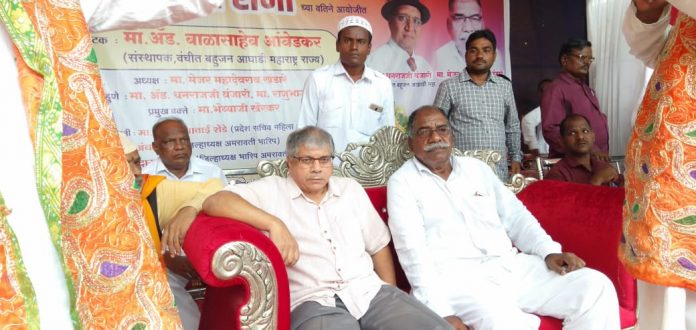 He said that the split with AIMIM will not affect the performance of the party. Extending his best wishes to Asad Owaisi, he said every party has a right to spread its wings.
AIMIM and VBA had a few days back decided to part their ways due to the disagreement over seat sharing. AIMIM announced their first list of candidates.
In the 2019 ok Sabha elections the AIMIM and VBA alliance had contested from all the 48 seats but had registered victory on only one seat in Aurangabad which Imtiyaz Jaleel from AIMIM won.
State spokesman of VBA Farooque Ahmed told Twocircles.net a"Bala saheb has announced  that 25 Muslims will be contesting the polls from our party ticket and the list will be released in a week's time."
Farooque said, "People should keep in mind that our differences with AIMIM are purely political and  it is a split between two parties not two communities . One should not spread rumours or misquote leaders".
Courtesy: Two Circles